Local. Family Owned. Trusted.
Top-Rated Landscaping in Bolingbroke
At Trey's Lawn Service, the customer always comes first. We take pride in offering the highest quality products and services in the industry.
The moment you step out of your car after a long drive, the sight of a well-tended landscape is enough to make you feel at home. This is why landscaping is a beautiful art– one that we at Trey's Lawn Service have perfected.
Since 2003, our team of experts has rendered services across several areas in Georgia, including Bolingbroke. We are adept at lawn mowing, paver installation, landscaping, landscape lighting, and irrigation services. We understand the significance of outdoor aesthetics, so we go to great lengths to satisfy our customers.
Landscaping is a critical art. It requires a level of expertise we're confident our licensed experts possess. Factors like contrast, proportion, repetition, rhythm, and balance are considered. If you're looking for a good landscaping company in Bolingbroke, GA, your search is over.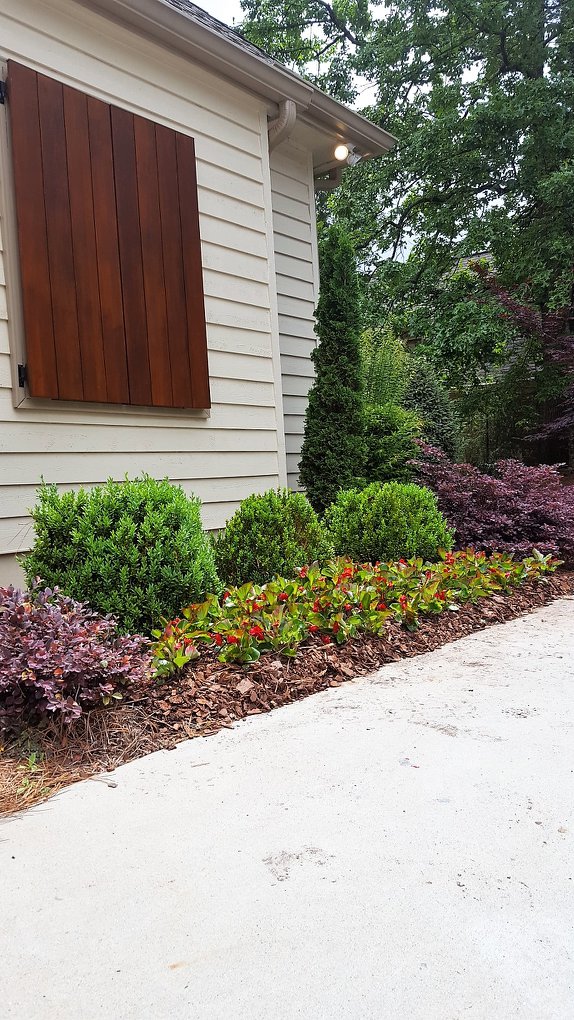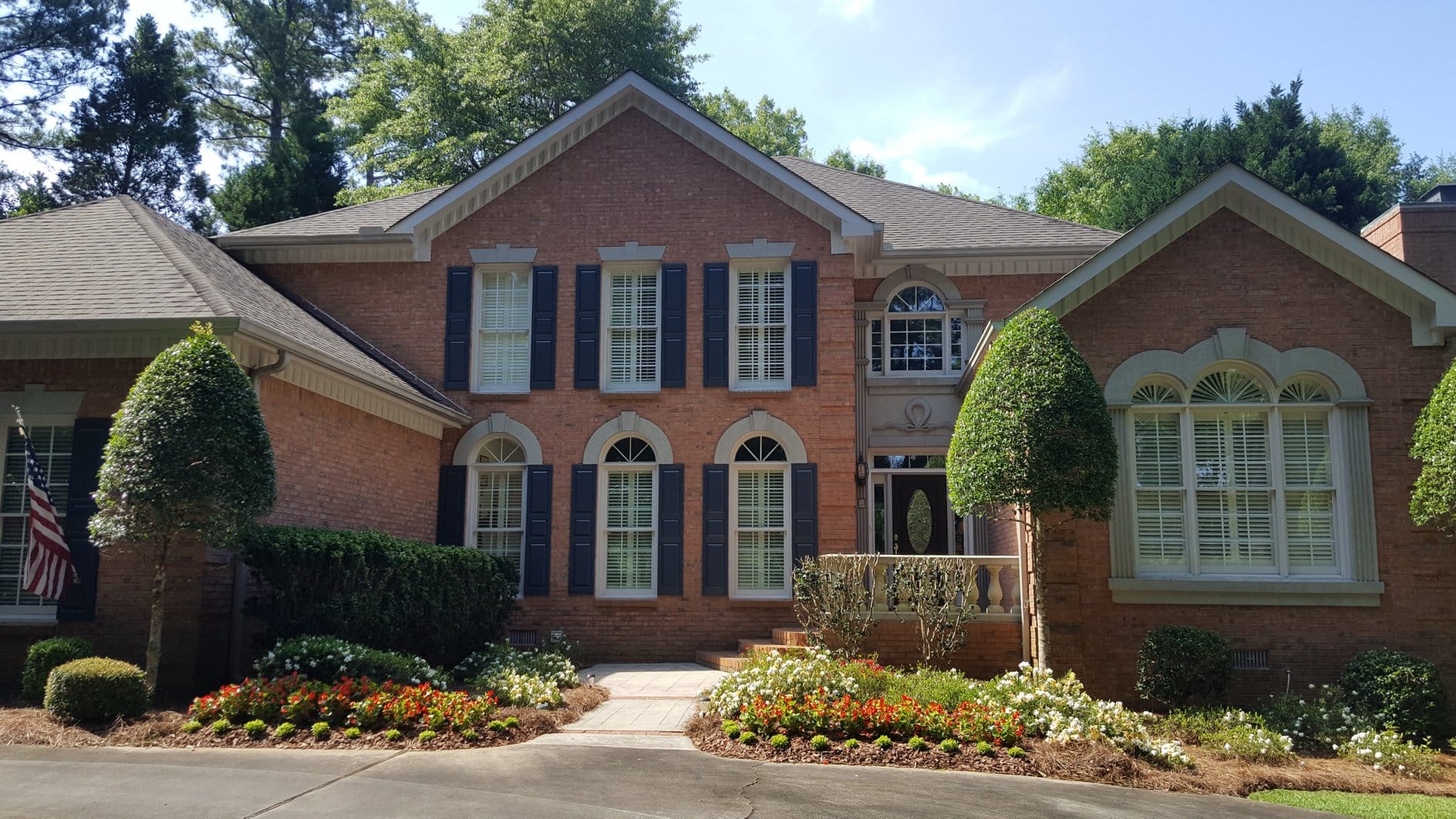 Searching for Bolingbroke Landscaping Near Me?
Furthermore, housing contractors have different opinions about the most suitable landscape for different homes. You must have been barraged with landscape types like flowering trees, hedges, lawns, shrubs, hardscape, and English gardens. Here, we advise our clients appropriately.
Before choosing a landscape style, you must consider what season of the year it is, how long you plan on living on the property, and what landscaping type best fits the soil of your home.
The year's season is vital because certain landscape types will be bad if installed during winter. On the other hand, some turn out best if installed during summer or spring. The excitement of doing it yourself may prevent you from fully considering all these.
Expert Landscape Lighting Bolingbroke Residents Trust
The prevailing humid subtropical climate in Georgia is also a significant affecting factor. Thankfully, at Trey's Lawn Service, a team of professionals will guide you through this confusing process. Additionally, another important exterior furnishing is outdoor lighting. Your landscape can't be complete without proper landscape lighting.
The lighting is essential for many reasons. Most importantly, it helps you enjoy your elegant landscape at night. Imagine if you come out at night to relax in your recliner chair, only to meet a pitch-black surrounding. This can be frustrating. In addition, lousy lighting will encourage certain animals to hide unnoticed in your flower trees, shrubs, or hedges. This is unsafe, and we will make sure to prevent this.
More so, since the outdoor landscape lighting will be constantly used, we make sure to install power-efficient light bulbs. We understand how expensive landscaping might be for you. Thus, we help ensure you don't incur further costs in the long run. Even more, our installations come with a warranty. Trey's Lawn Service is simply your best bet.

Call Us Today for a Free Quote!
We want to earn your business and turn you into a long-term customer.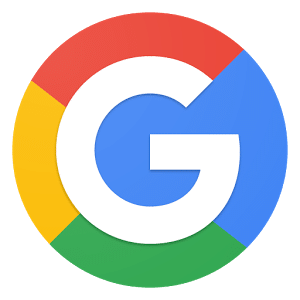 "I love Trey's Lawn Service! Trey and his team have been servicing my Olive Garden in Warner Robins for about a year. They are professional, and they listen to customer feedback. They work with you to build a plan that makes your landscaping look fabulous while meeting your budget needs. My only regret with Trey is that I didn't find him four years sooner!"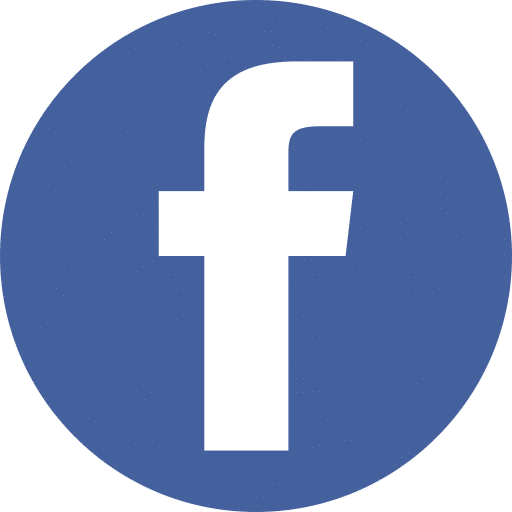 Trey's Lawn Service does an excellent job! They keep our shrubbery in great shape, our lawn looking beautiful, and they are very reliable.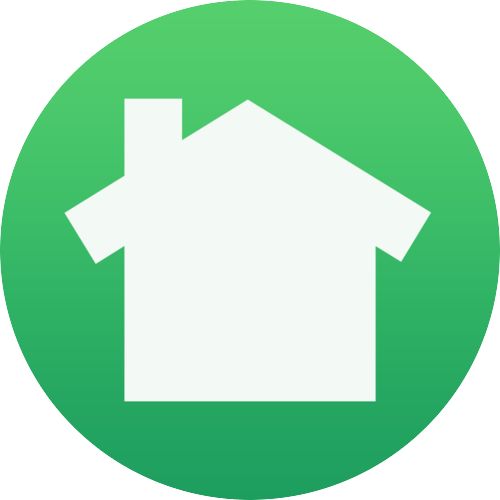 Trey's Lawn Service did a great job at a reasonable price in prepping and sodding our yard. My wife and I had wanted to have this done for several years and we are very happy that we chose Trey and his crew.
Call Today for Landscaping & Landscape Lighting in Bolingbroke, GA!
Bolingbroke, GA, has been one of our key service areas. The community was founded in 1867 in Monroe County, Georgia. Its atmosphere is generally serene, considering the population is less than 1000. Generally, Georgia has a population of more than 10 million people.
However, events hosted in the community are usually well attended by visitors across the country. Such significant events include the Southern Jam music festival and the annual Christmas parade. Interestingly, Georgia is a state well known for its propensity to fine arts, literature, and events. The landscape in Bolingbroke, GA, is critical for checkmating soil pollution, air cleansing, and environmental preservation.
Will landscaping and outdoor lighting improve the general feel of your home? Absolutely. But to achieve this, you have to take the step of contacting us today!